Aluminium Jacks
The JAH and JAS ranges of lightweight aluminium jacks offers a wide variety of capacities and lift height options. Available as either plain ram lifting jacks, with or without "failsafe" mechanical lock ring, or optional low height claw lifting design.
All models are constructed predominantly of lightweight aluminium alloy with all critical functioning parts manufactured from high quality steel. Used extensively in maintenance, construction, heavy plant and machinery applications, these high quality jacks are the proven industry standard.
Lightweight construction
Stroke limiting device
Available as plain ram jack, claw jack or
"failsafe" locking ring design
Capacities from 10 to 60 tonnes
Stroke lengths from 75 to 305mm
Internal safety overload device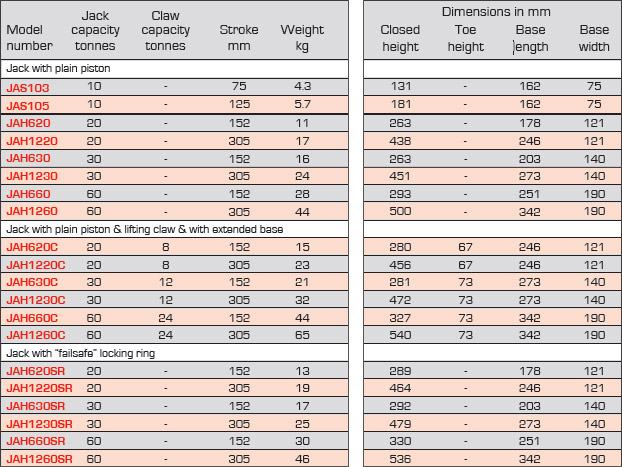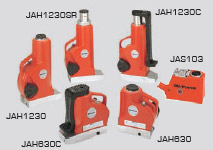 Contact us here for more information or call our friendly sales team on +44 (0)1472 358 310
Back to previous page...