Height Safety - Miller Falcon Block
A must have piece of height safety equipment for those working on industrial projects. This high quality fall arrest block is retractable, with an inertia reel, and is suitable for horizontal use. The quick-activating braking mechanism protects from falls within centimetres, allowing for a quick and safe rescue.
A highly visible load indicator that the unit should be removed from service.
Lightweight, with a built-in handle on the 15 and 20 metre units, the unit is easy to handle and transport to/from job sites.
The unique side payout design reduces wear on the entry guide and cable and ensures a smooth operation with less resistance.
Tested and approved for horizontal applications when used with the appropriate manufacturer recommended equipment.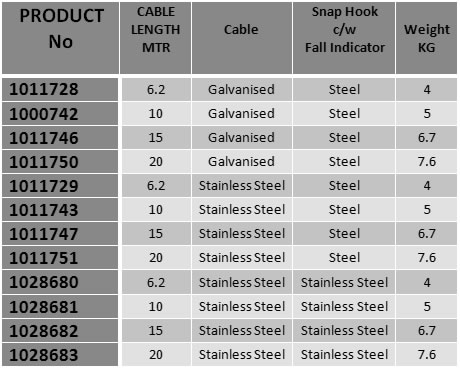 Contact us here for more information or call our friendly sales team on +44 (0)1472 358 310
Back to previous page...