Single Acting Low Height Failsafe Lock Ring Cylinders
The HFL low height single acting failsafe lock ring cylinder range combines all the versatility and efficiency of hydraulic power with the safety of mechanical load support, offering a sustainable lifting force in very confined work areas.
Ideally suited for applications requiring load holding for extended periods, such as bridge support work. The HFL range features a single acting load return piston, threaded throughout it's stroke length to suit the threaded mechanical load holding lock ring. All models are suitable for vertical lifting only and are supplied with tilting saddles as standard.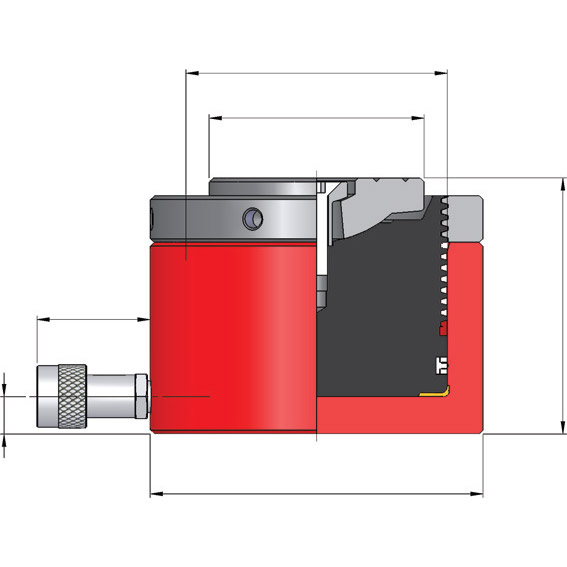 Single acting load return design
Nitrocarburised cylinder bore and piston rod
Low friction bearing surfaces
Anti-extrusion seals
Tilting saddle fitted as standard
Overstroke restrictor port

Capacities from 50 to 520 tonnes
Stroke lengths from 45 to 51mm
Working pressure 700 Bar

Contact us here for more information or call our friendly sales team on +44 (0)1472 358 310
Back to previous page...